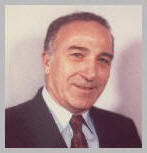 Mr. Gerald Jacino, President and founder of Blue Star Products, Inc., windshield repair products.

Formerly the president and co-owner of Clear Star Products, Inc.,
incorporated in 1978, Mr. Gerald Jacino is credited with being an original creator and developer of the Clear Star Windshield Repair Product systems and product line.
His experience and expertise over the past 25 years has allowed Blue Star Products to produce the most advanced, easy to use, professional and improved car windshield repair kits and systems on the market today.

Blue Star Products, Inc. 355 Marcus Blvd. - Hauppauge, NY 11788
The Windshield Repair Systems company, located in its Long Island New York facility, stocks, ships and supplies its dealers with the most current products while offering personal online support to any question concerning windshield repair kits and systems.
Engineering and Design
Our windshield repair products' philosophy is based on simplicity of design and ease of operation that achieves a high quality professional result without requiring special skills or training.


All windshield repair systems and kits have two things in common. They can each penetrate the break cavity with a superb windshield resin, and can cure the resin with a UV light source. The difference is that other windshield repair kits and systems are complicated and relatively high priced for the function they perform. These other types of windshield repair products require special car windshield repair training, thick training manuals, a lot of practice and a great deal of unnecessary expense.
Mr. Gerald Jacino, is an inventor, and co-holder of multiple patents in the field of windshield and glass plate repair as well as automobile light lens repair.

Windshield Repair Apparatus Plate Glass Repair Apparatus Windshield Repair Flow Regulator Tail Light Lens Repair System Glass Break Repair Apparatus Glass Break Repair Apparatus