Do-It-Yourself Auto Windshield Repair Kit - Repairs stone damage, easy to use, no mixing. Clear permanent repair, restores windshield to near new condition.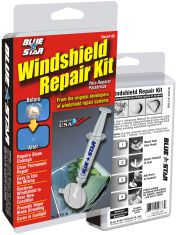 Front view Back view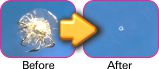 Kit contents:
1 Blue Star repair injector
1 Adhesive alignment seal
1 Resin chamber pedestal
1 Tube of Quick Cure resin
1 Instruction sheet (English & Spanish)
1 Mylar curing film
1 Razor blade
Item Number

192

Item Name

Windshield Repair Kit

Price

$10.95

In Stock

QUANTITY:
PRODUCT DESCRIPTION
The #192 windshield repair system is specifically designed for the do-it-yourself market. The repair process is cost effective, simple, fast, easy to use, cures in sun light and produces a single professional quality repair. The #192 is an ideal item to be retailed at car dealers, car washes, automotive stores, tire dealers and department store automotive sections.